Tony Overbay
Licensed Marriage & Family Therapist, MFC #92443

Email – tony@bridgescounselingcenter.com

Phone – 916-797-3344 Extension 4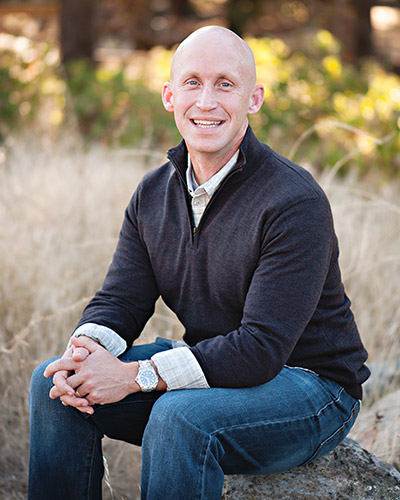 I felt called to become a marriage and family therapist during a time in my life where the decision to change careers didn't seem to make much sense. I was running a successful computer hardware company, fresh off of a decade as an executive for a software company. I always had a love for the study of people, and of relationships, having received my bachelor's degree from the University of Utah in Mass Communications with a minor in Psychology. I felt blessed to be in a wonderful relationship with my wife, having a safe environment to share my hopes, dreams, fears and struggles. I began to realize that not everyone around me had this same support structure in place to process highs, and lows, and to learn how to grow.
I wanted to help others, to use their own strengths to help them chart out paths of change. I felt particularly called to work with men, who often have difficulties admitting, and sharing, their weaknesses with others, particularly with their partners. While running my company, I received my Master's degree in Counseling from the University of Phoenix. I have had the opportunity to speak to groups on topics ranging from couples communication, parenting, men's issues, sexual addiction, depression and anxiety as well as many others. I work in a strength-based environment and have helped many people achieve lives that they've always dreamed of having. I believe that individual and couple's happiness is real, and it is achievable. It takes work, but I have routinely watched individuals and couples come through therapy and find themselves in places that they had truly given up on ever achieving.
I have been married for 23 years and have 4 children. I love writing and running (I have run over 100 marathons and ultramarathons). You can find more information about me at my website.

Specialties and Services
Men's Issues
Anxiety and Depression
Pornography Addiction and Compulsive Sexual Behavior